The Importance of Water Damage Repair in Mount Kisco Homes
9/17/2023 (Permalink)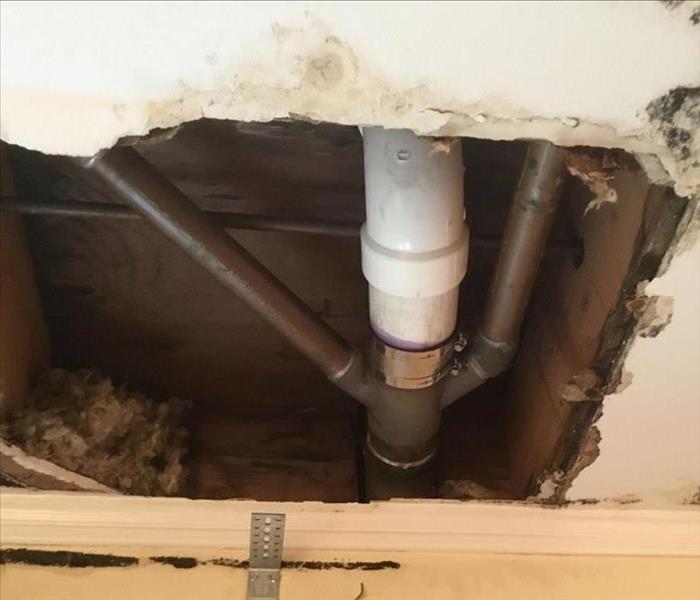 Contact the SERVPRO professionals to repair your water damaged ceiling making your Mount Kisco home appear "Like it never even happened."
Water Damage Cleanup Happens in Stages
When homeowners in Westchester County consider emergencies, they usually include locations like the Northern Westchester Hospital and other care facilities throughout the community. Water damage in a property can be just as urgent, especially in the hundreds of individual offices and entities in the Mt Kisco Corporate Center. Even the nearby Westchester County Airport can be overwhelmed by the presence of water where it should not be, making the response and knowledge of restoration professionals critical to help.
Water damage repair for Mount Kisco homes and businesses is necessary for many post-disaster cleanups. When you consider the historical aspects of the region, such as the structures still preserved on the Washington-Rochambeau Revolutionary Route, cleanup and care become an essential service. Even with the modern developments and growth of the town in centers like the Mount Kisco Commons and Brookside Village shopping areas, the same quick pace and experience are essential components of success.
The Repairs Needed to Overcome Water Damage
Because Mount Kisco is home to nearly 11,000 people, the threats of water damage and flooding are roughly constant. SERVPRO® professionals must stay prepared for concerns of all sizes, even in historical structures like the Mt Kisco Memorial Complex or the nearby Katonah Museum of Art. We are a one-stop shop for restoration and build-back, including repairs like:
Drywall Removal – Drywall can show the worst signs of water damage and swell quickly. Our team can remove portions of the panels affected.
Plumbing Repairs – Resolving the leak or burst pipe issue gets the main water service restored to the structure.
Replacing Carpeting – Carpeting is quickly saturated and can be a welcoming location for mold damage. It is often wise for our team to remove and replace these elements.
Need for water damage repairs? Trust SERVPRO of North Westchester County to help. We are available at (914) 241-8100.