How Water Damage Can Impact Your Mount Kisco Property
3/22/2023 (Permalink)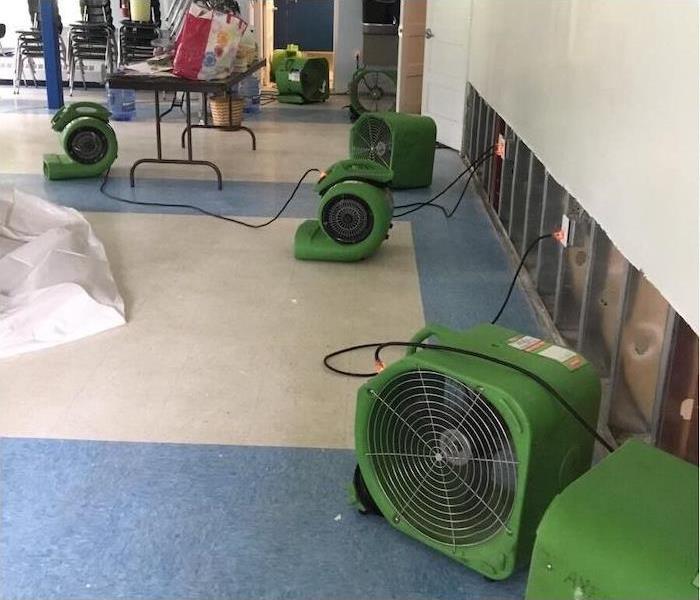 Our expert technicians work hard to restore your Mount Kisco home after water damage and make it "Like it never even happened."
Water Damage Assistance with SERVPRO in Mount Kisco Brings Efficient Results
Mount Kisco residents or business owners dealing with water damage need to fix it quickly. Waiting too long to address water infiltration and hidden moisture could lead to costly secondary damage. Additionally, moisture lurking within your property presents the perfect opportunity for black mold to develop. SERVPRO features 24/7 response with proven methods and the latest technology to facilitate water removal services. With one call to our customer care team, you could have technicians at your door ready to get started in four hours or less. We're Faster to Any Size Disaster.
To help you with cleanup and water damage in Mount Kisco, we must come in to assess and inspect all areas where water damage is present. Our crew chief notes surfaces and materials impacted, the type of water, and how much has been affected. This allows for proper selection of equipment, how many pieces of equipment, and which processes and cleaning will help us achieve our goals.
Rapid Response 24-Hours a Day
Acting fast is imperative with any water-related incident. We bring some of the following tools to your home off of our Green Fleet of vehicles so that we can get to work:
Water removal tools/equipment – These may include truck-mounted pumps, gas-powered pumps, and submersible pumps. Depending on how much water is present, we could use several types of equipment. For example, drying mats are available to handle floor drying, while weighted extractors (rovers) can help push up and pull out water from carpeting and the carpet pad below.
Drying and dehumidification equipment – We have a selection of air movers and dehumidifiers to help encourage evaporation to bring relative humidity (RH) back to normal levels in your home.
Cleaning agents – Our technicians have access to a wide range of EPA-registered cleaning agents and antimicrobials to help us deter mold growth and ensure all surfaces are clean, disinfected, and sanitized.
What About Hidden Moisture Behind Walls and Under Cabinetry?
SERVPRO's techniques include specialized structural drying to help us get the best results faster. You could have water that migrates under cabinetry, behind baseboards, and other tight spaces that pose a challenge with some antiquated restoration methods. In many situations, we can get in with minimal disruption to facilitate drying so that no hidden moisture gets left to cause secondary damage or mold growth.
We get started with moisture detection tools such as:
Surface moisture meters
Probing/penetrating moisture meters
Thermal imaging technology
Hygrometers
We can take several avenues to help us handle moisture mitigation, some of which may involve controlled demolition. Our options include:
Drill/weep holes – We can remove baseboards and create "weep" holes by drilling into surface materials. This creates openings where we can enhance air circulation and facilitate better drying.
Positive air pressure systems – Once any pooling is remedied behind walls or tight spaces, we can put positive air pressure units in place. These systems include outlet hoses placed into the weep holes to push warm air throughout.
Let Us Help Ensure your Homeowner's Insurance Claim goes Smoothly
Whenever you get dealt a blow from water damage, you never want to add to your stress level by having issues with your insurance claim. We take the time to carefully document every detail of your water damage project so that your claim goes as smoothly as possible. SERVPRO acts as a trusted liaison with your insurance provider so that you never have to worry.
By calling our offices at SERVPRO of Northern Westchester County, you will access our entire crew and industry-proven water damage methods. You can reach us 24/7 by dialing (914) 241-8100.